From day-of coordination to full service planning, we want to make your event dreams come true. Our passion for weddings and the event industry is what drives this company, and we are blessed to continue falling in love with celebrating life's big moments and personalizing them with small details. Enjoy every second of celebrating your big moments and let us do the heavy lifting. We're based out of Fort Collins and serve all of Northern Colorado and its surrounding areas. We'd love to chat with you!
"At first I wasn't sure I needed a wedding planner. But when all was said and done Dakota was a saving grace!!! She was there to take care of stuff that I didn't think of or wouldn't have thought of. On the day of the wedding she made sure it all went down. No one had to call me and ask me anything on the day of the wedding, she took care of it all. I was able to relax and enjoy my girls while getting ready for the best day of my life!!!!! If you even think you might need one DON'T hesitate to call Dakota. She is amazing!!!!!"
-Christen W.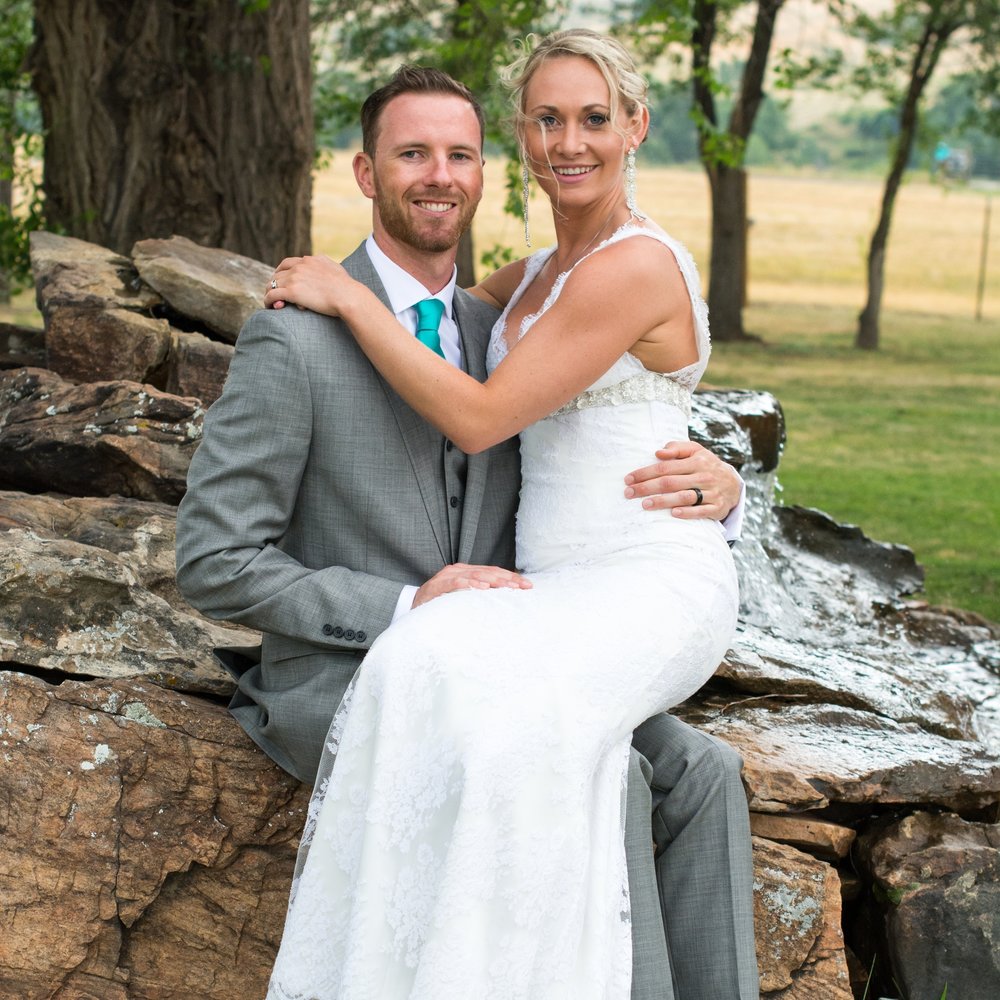 "If you are looking for a wedding coordinator or planner in Fort Collins or Northern Colorado, these are your girls! Dakota and her team are incredible. They made our wedding perfect in every way possible. I enjoyed the night dancing my heart out with out a care in the world. I couldn't have asked for a more perfect wedding. They took care of every little detail and were fun, nice, and extremely professional."
-Tonya T
"From the beginning of the wedding planning process I knew I needed a day of coordinator, it was the one piece of advice I consistently got. I knew wedding planning was going to be difficult for me, especially living out of state from the wedding venue in Colorado. Despite giving her many complications, Dakota surpassed any expectation of mine for a day-of coordinator. She was patient with me when I didn't get her the information she requested in a timely fashion, but persistent as she knows exactly what she needs to have a successful wedding day. This clearly showed on my wedding weekend. On top of Dakota making the wedding day worry free and perfect I received endless compliments about her and her assistant from the venue, vendors, family, and guests. "
-Samantha B.
"To put it as simply as possible, Dakota is incredible. Throughout the entire process of planning a wedding (from halfway across the country), she managed every detail. I felt like all my concerns were tended to, but I never felt that I missed out on any part of the process! In short, Dakota handled everything, and made the day itself a dream! Clipboard in hand, she was flawlessly a friend, bridesmaid, and planner all in one. To say she was a calming force would be an understatement. Dakota managed every detail to perfection, while keeping the true purpose of the day front and center. I cannot speak highly enough of our Premier Event experience!"
-Lauren L.
"Dakota, Katie and Whitney created so much magic and wonderment on our special day!! I was amazed during the whole wedding planning process at how they helped organize all efforts and kept us on task while simultaneously making it a fun journey into wedded bliss. Our day was filled with so much joy and I thank you for being so fun and easy to work with while being, dynamic, creative and sharing stellar attention to detail! I'm so grateful to all the forces that brought us all together!"
-Sarah M.
"My daughter hired Dakota to be her wedding coordinator. For many months I heard "mom she is going to be great." I didn't meet Dakota until the week of the wedding and let's just say she and her assistant were beyond great! First, what hard workers, they handled more than I had expected. Responsive, take charge...all the things you would expect and more. For my daughter and this mom, Dakota was key in a stress free and beautiful day!"
-Linda D.